Older posts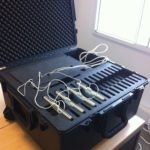 1 Sep 2017
It was just over five years ago, when I received a DM from lesteph asking how things were going at the Ministry of Justice, and if I fancied a coffee. I joined Steph as employee number one at Helpful Technology in September 2012, in a tiny little office in Trafalgar Square. Next month, HT Headquarters […]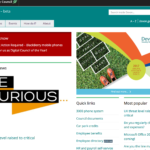 29 May 2017
I've been following the progress of Devon Council's new intranet and was delighted to hear news that the beta version was launching.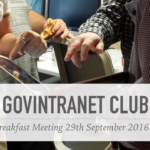 15 Oct 2016
The end of September saw the quarterly get-together of GovIntranet Club members. This time it was hosted by the Department for Business, Energy and Industrial Strategy (BEIS).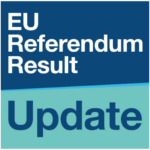 11 Aug 2016
1 comment
Referendum results, resignations and reshuffles have been causing government intranets to transition fast to cope with the changing political landscape.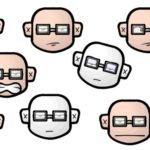 10 Aug 2016
1 comment
Why is nobody sharing? Not a lot of people blog publicly about their government intranet. And even less are blogging about their day to day experiences. Of the two or three blog posts that I've read in the past year or so, I haven't gleaned much juice. They've been about the project team and their project […]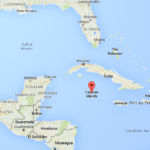 8 Jun 2016
Like previous government departments that I've worked with, the in-house team at the Cayman Islands Government setup their own intranet server and followed online instructions for installing the GovIntranet WordPress theme.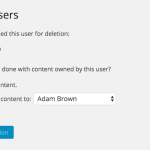 9 Apr 2016
For the third time, we've had to restore a backup from the previous night because an intranet lost a big bunch of pages, images and documents.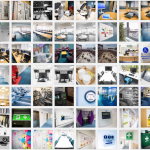 30 Mar 2016
3 comments
I was browsing through the WordPress media library of the soon-to-be-launched ONS intranet and came across a large batch of freshly-uploaded images. At first glance, I thought that the publishing team had purchased some flashy stock images to use on the intranet. And then I thought, Hold on! That's the room where I spent a day training […]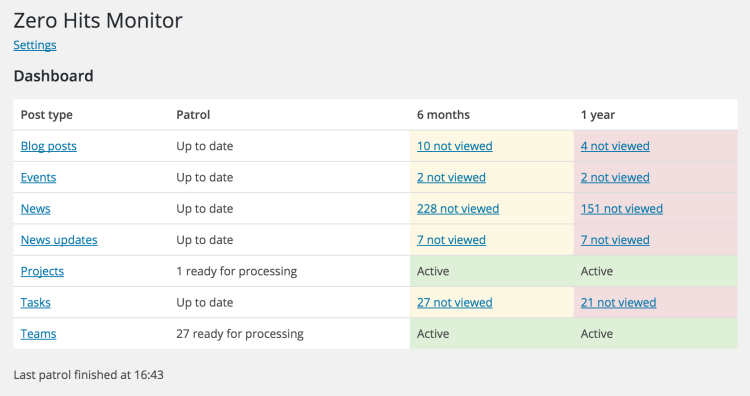 14 Dec 2015
I've been wading in statistical waters recently with one of our new intranet clients, the Office for National Statistics, and by studying a MOOC on Machine Learning by the Department of Statistics at the University of Washington. ONS intranet The ONS recently blogged about making a modern intranet and I'm really pleased to be working with […]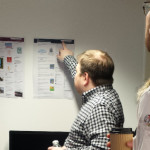 11 Oct 2015
Last week, we held a breakfast meeting for our intranet clients from government departments and agencies, councils and charities. The breakfast meeting was an ideal opportunity to compare and contrast how they use the GovIntranet theme and to share ideas and experiences. The meeting took place at our office in the Clerkenwell Workshops where we have […]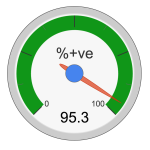 28 Sep 2015
I'd been waiting with anticipation for our latest client intranet launch. It's the nearest I'll ever get to fatherhood, but these past weeks I've been acting like I'm looking after a newborn. Staff feedback After a little intensive care, the CCS intranet is up and running. A real staff-centred intranet, it has a staff directory, forums, […]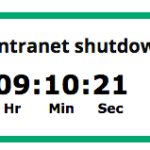 30 Aug 2015
3 comments
I've been busy since the start of the year, working on the new British Antarctic Survey website. We launched this month. It's a big site, filled with science and research, stunning photography and even a penguin of the day! This month it feels like I'm back in the world of intranet. Two new clients just […]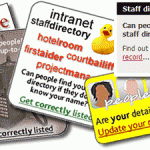 18 Feb 2015
It's interesting to hear that the digital team at the Ministry of Justice have developed a new staff directory. I know a few departments are already opting to use this service and it will be interesting to follow progress. The staff directory was a big problem at the Ministry when I worked there. People used a […]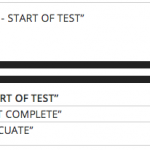 2 Jan 2015
Having a group of clients who all use the same WordPress theme means that there are often requests for new modules, bug fixes and extra functionality. New clients start with a base set of modules and then take the theme in their own direction either through how they organise and display content or through requests for new […]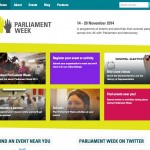 26 Sep 2014
You know that a project is going to go well when the first paragraph of your client's brief calls for 'focusing on key user needs and using open source platforms and technologies to deliver improved value for money.' I wrote a case study about the new Parliament Week website, on the Helpful Technology site. Please […]