Category: GovIntranet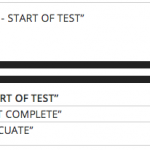 2 Jan 2015
Having a group of clients who all use the same WordPress theme means that there are often requests for new modules, bug fixes and extra functionality. New clients start with a base set of modules and then take the theme in their own direction either through how they organise and display content or through requests for new […]
4 May 2014
BIS went live with their WordPress intranet at the start of May. This is our third central government department client using the Open Source GovIntranet theme, already in use at DCMS and NIO.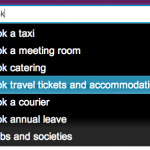 20 Feb 2014
2 comments
21 search phrases to test the intranet's predictive search feature, recently released on the new Northern Ireland Office intranet.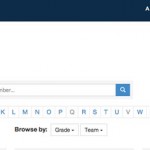 24 Jan 2014
4 comments
As part of the latest release of the intranet theme, we've integrated a set of customised Staff Directory templates. On the intranet You can search the staff directory from the main intranet search box or the staff directory pages. You can find people based on their name or job title. If you don't know a name […]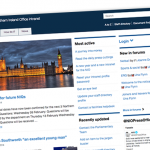 20 Jan 2014
To kick off the New Year, the Northern Ireland Office launched their new intranet, using the GovIntranet WordPress theme, based on the DCMS intranet. Una Flynn, Head of Communications at NIO, wanted to improve the existing intranet, which was a collection of documents that had grown organically by content publishers. Having introduced social media to […]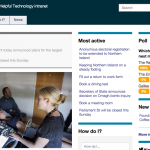 2 Nov 2013
The latest major release of GovIntranet is available in beta on GitHub. Find out what's new.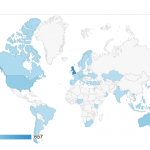 6 Sep 2013
I've been at Helpful Technology a year this week, so thought it would be an opportune time to dredge myself out of the wilderness to blog about what I've been up to. I've certainly been quiet on social media and here on my blog. And that's for many reasons. While I still get involved with […]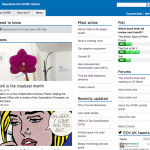 14 May 2013
4 comments
As promised, we've published the code for the WordPress theme based on the DCMS intranet. You can get the theme code from the Helpful Technology GitHub under the 'govintranet' repository. To accompany the code, we've also released an intranet showcase site where you can have a look at a working version of the intranet theme […]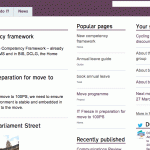 13 Mar 2013
4 comments
DCMS continues to follow the GDS design principles as the new intranet goes into beta this week. It's not finished yet. It's not 100% perfect. And it's available for staff to use and provide their feedback. At my last check, the team have loaded 375 tasks and guides into the How do I? section which […]
25 Feb 2013
I started the new year by kicking off an intranet project with the very switched-on digital comms team at DCMS who wanted the next iteration of their intranet to follow the GDS design principles. Brief The project brief for this new intranet was to develop a CMS to enable the digital comms team to manage […]