Category: Search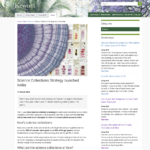 17 May 2018
My latest client intranet project to come to fruition is Kewnet, the intranet for the Royal Botanic Gardens, Kew. Kew's old intranet contract was due to expire, and support for the content management system was coming to an end. The comms team took the opportunity to migrate to GovIntranet and I've been working to build […]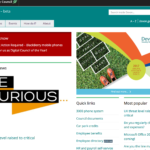 29 May 2017
I've been following the progress of Devon Council's new intranet and was delighted to hear news that the beta version was launching.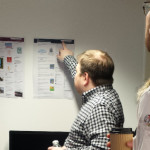 11 Oct 2015
Last week, we held a breakfast meeting for our intranet clients from government departments and agencies, councils and charities. The breakfast meeting was an ideal opportunity to compare and contrast how they use the GovIntranet theme and to share ideas and experiences. The meeting took place at our office in the Clerkenwell Workshops where we have […]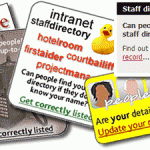 18 Feb 2015
It's interesting to hear that the digital team at the Ministry of Justice have developed a new staff directory. I know a few departments are already opting to use this service and it will be interesting to follow progress. The staff directory was a big problem at the Ministry when I worked there. People used a […]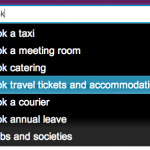 20 Feb 2014
2 comments
21 search phrases to test the intranet's predictive search feature, recently released on the new Northern Ireland Office intranet.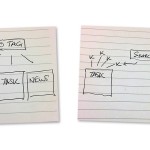 7 Jan 2014
What are the differences between keywords and tags?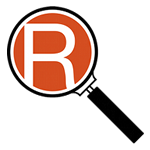 5 Oct 2013
2 comments
Two intranets. Both built in WordPress. Very different search experience.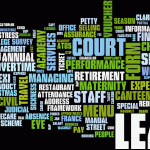 5 Dec 2010
*Intranet search* was the subject of the Intranet show and tell event that took place at the Ministry of Justice in London on 2 December 2010. The bad weather meant that a lot of people could not make the event, but we managed to get 17 people around the table. There was a diverse set of […]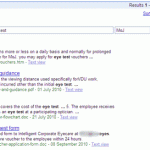 23 Oct 2010
We use the Google Search Appliance (GSA) across our family of intranets. In 2009 we launched a new search experience to coincide with an upgrade to the GSA. Analysis of original search experience I so wish I had some screenshots of the original search results pages. If I manage to find some, I'll post. Back […]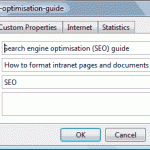 8 Sep 2010
We have a "family" of intranets and we use Google Search Appliance for our search engine. The quality of search results varies widely across the different intranets. To demonstrate the difference in quality, I tested a one-word search which was the name of a project I wanted to find out about. Let's call it ProjectX. […]