As part of the forthcoming iteration of the GovIntranet WordPress theme, I've been testing search results. I compared search results on 2 client intranets, each using their own content, but different search implementations.
Both intranets use bespoke WordPress themes with the Relevanssi search plugin. Intranet A has some custom code to integrate documents into search results.
So, fasten your seatbelts for a bumper ride through 21 of my top intranet search queries, typical of any government departmental intranet. Screenshots show page 1 of the search results for the two different intranets. I've anonymised the results where appropriate.
1. Book a meeting room
Grab that room while it's still vacant. The room booking facility is a top ranker for office-based staff. Or is it?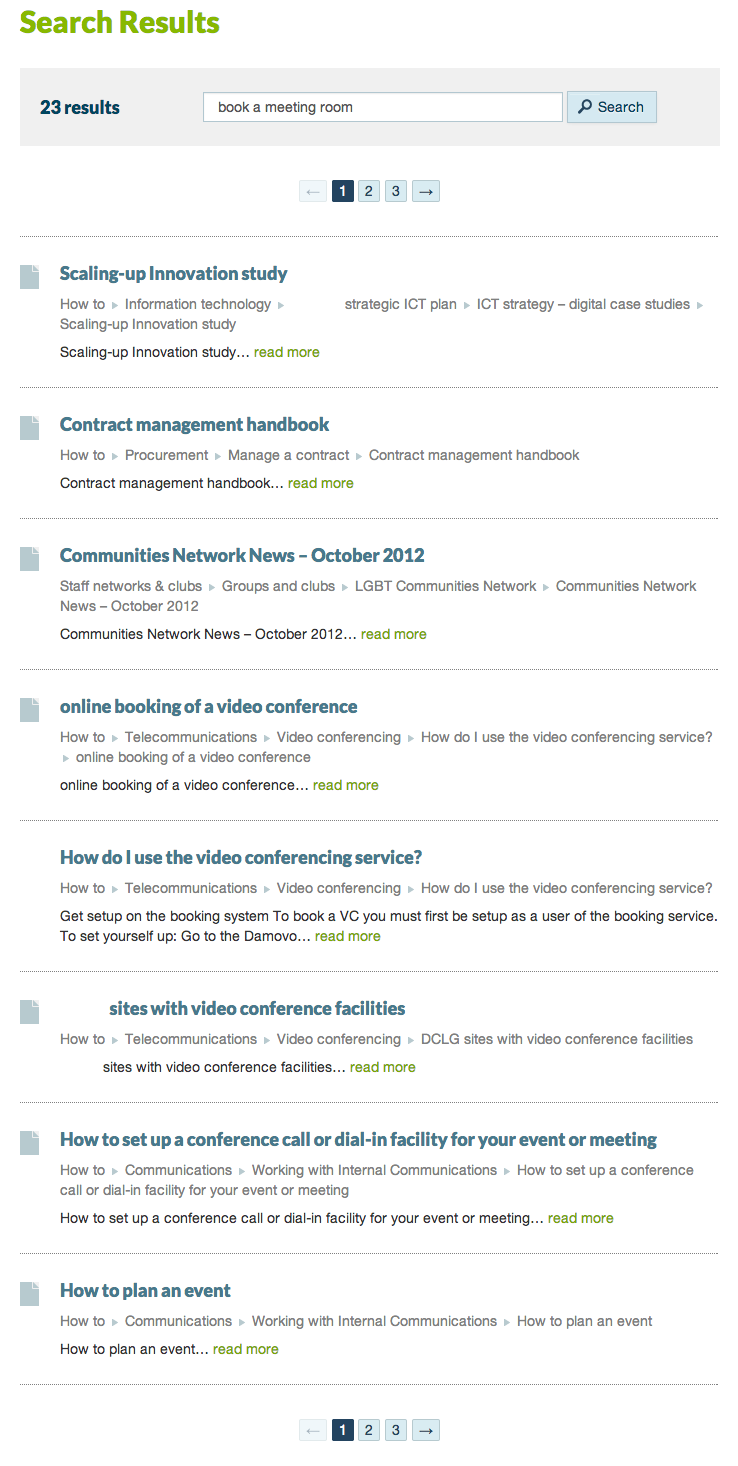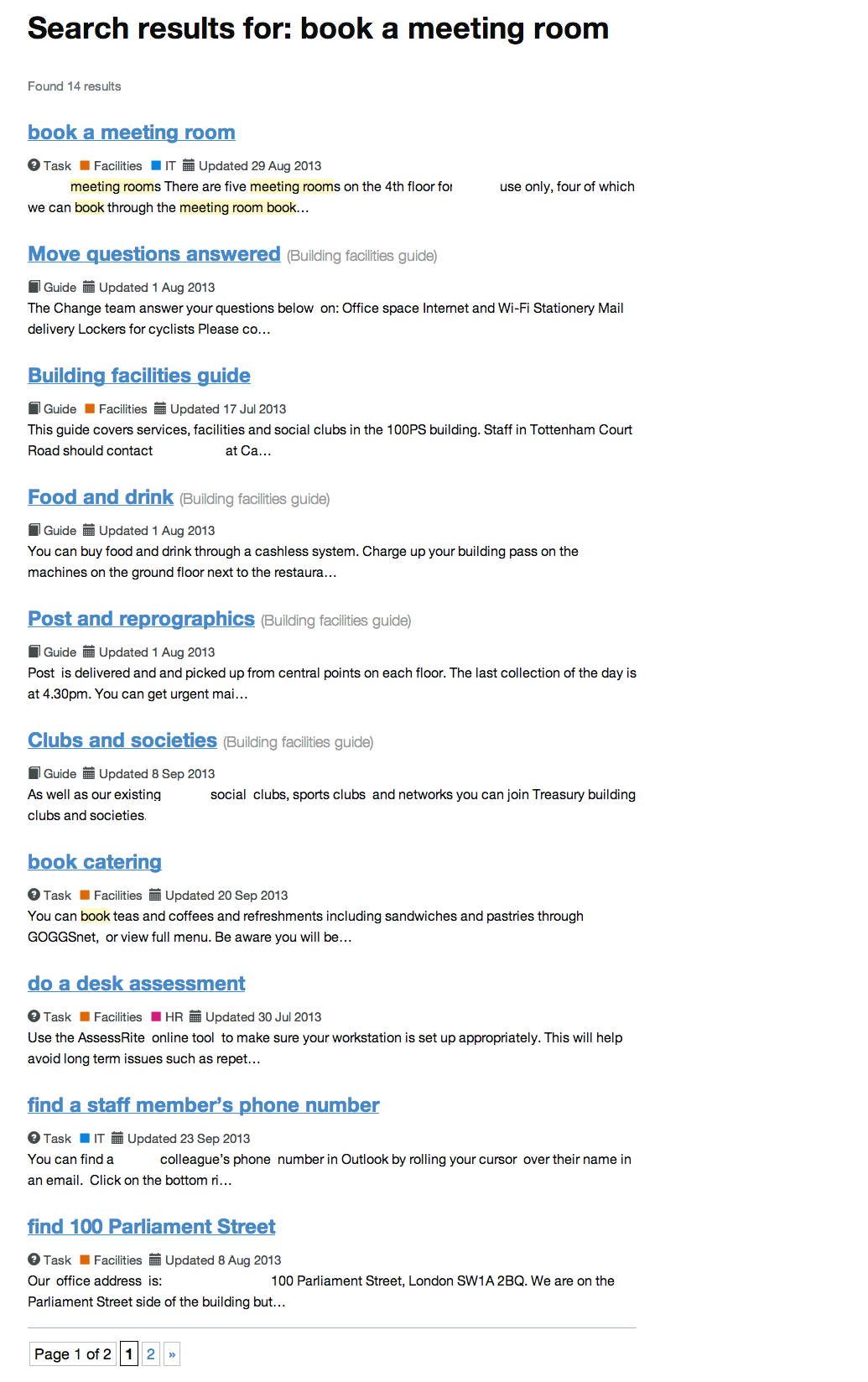 2. Eye testOne of my personal favourites. You fill out a form, send it to HR. They send you a voucher. You take it to the optician when you get your annual eye test. All paid for by Her Majesty's ever-so generous Government.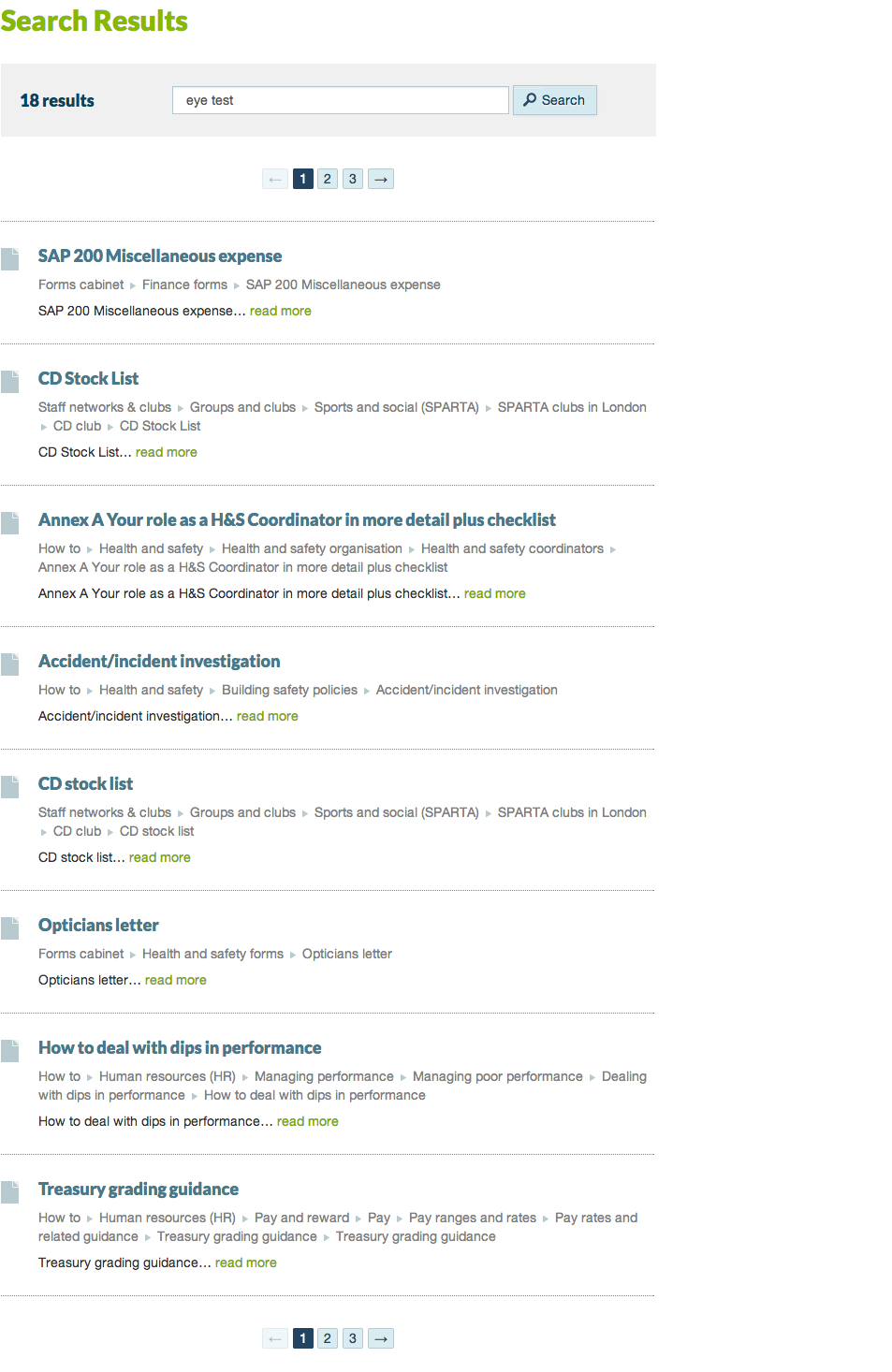 For review, before you boldy put finger to keyboard.
5. Replace my building pass
You've been for that glorious, 3-night stay in Sunningdale.
7. GPC
For those of you who don't work in government or who don't speak acronym, this is the Government Procurement Card. A credit card for the responsible people with a grand spending power. To be fair, it's an acronym that is commonly used.
Online booking please; it's digital by default!
9. Induction for new staff
How to setup your friendly recording to play to your beloved colleagues when you can't be arsed to pick up.
12. Box times
Is this something to do with the diet coke advert? No, it's the deadline for submitting something to a minister before they slope off for a nice Sancerre.
13. Wisleblowing
How good does your search engine deal with typos?
14. Written Ministerial Statements
Terribly exciting stuff, I know. Such is the life of a Civil Servant.
For your Queen of Prince II or your agile scrum master, who'll need to be armed with one of these.
For those moments when you just have to do the right thing.
The intranet, filled with topics closest to your heart.
19. Season ticket loan
Can't stand queuing for your ticket at the station? Get an annual ticket and pay it off in 10 easy monthly payday deductions.
20. T&S
Because we all need a little T&S.
Intranet A: t&s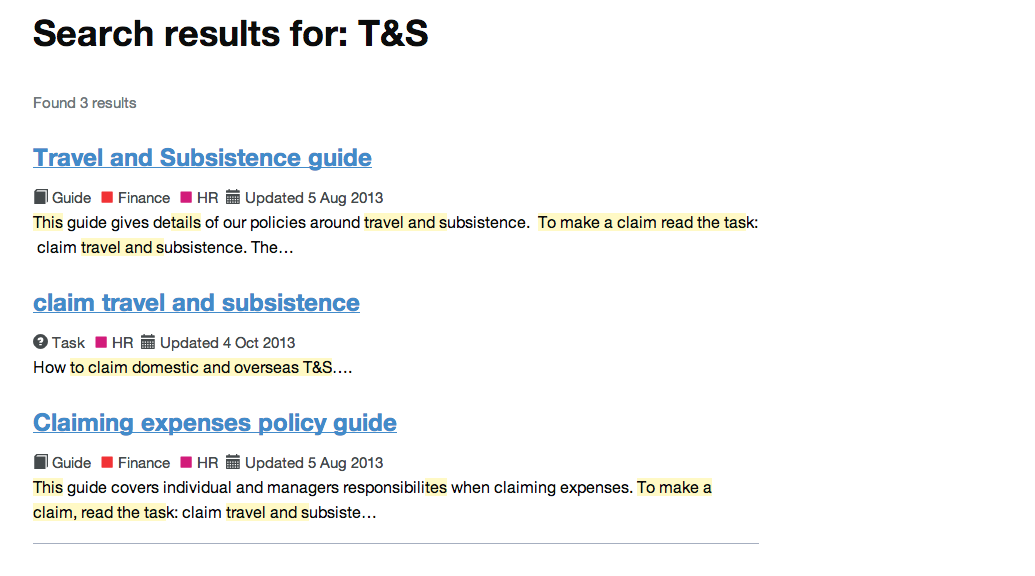 21. Lunch menu
A guy walks into a restaurant and says to the waiter, "Can I see what you had on your menu three weeks ago?"