Category: How to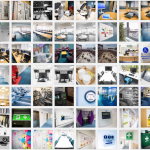 30 Mar 2016
3 comments
I was browsing through the WordPress media library of the soon-to-be-launched ONS intranet and came across a large batch of freshly-uploaded images. At first glance, I thought that the publishing team had purchased some flashy stock images to use on the intranet. And then I thought, Hold on! That's the room where I spent a day training […]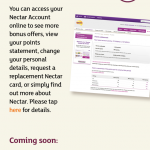 22 Sep 2014
My gallery of "click here" screenshots has been online for a while, without any real explanation of why it's there or why you shouldn't write click here online.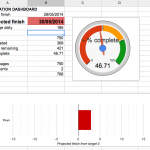 26 May 2014
1 comment
A start to finish guide on migrating content to a new CMS.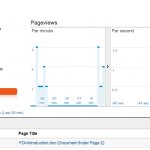 23 Jan 2014
How to setup Google Analytics to track your documents as part of regular content.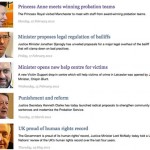 20 Oct 2012
Textual and graphical aspects of intranet news stories, including writing online content, search engine optimisation (SEO) and image optimisation.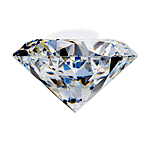 17 Jul 2011
We recently restructured some of our intranet sections and took the opportunity to do some plain English rewrites to the page content. This example is from one of the guidance pages dealing with security when moving offices. The original is filled with passive voice and is afraid to give instructions. I've marked up in red. […]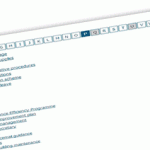 14 Dec 2010
A-Z index pages are very popular on our intranet. More popular than search. Our staff like to find what they want by looking it up in a list. If they don't find it in the list they may resort to the search box. By looking at what phrases staff use when they perform a search from […]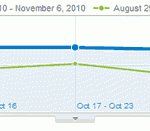 11 Nov 2010
At the start of October we introduced the next step in our strategy to improve engagement with news stories on the intranet. A month later we are seeing a 53% increase in traffic. I had a good hunch that introducing the box would generate *some* interest, but I was amazed by the results at the […]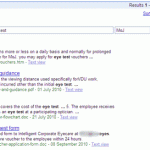 23 Oct 2010
We use the Google Search Appliance (GSA) across our family of intranets. In 2009 we launched a new search experience to coincide with an upgrade to the GSA. Analysis of original search experience I so wish I had some screenshots of the original search results pages. If I manage to find some, I'll post. Back […]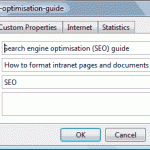 8 Sep 2010
We have a "family" of intranets and we use Google Search Appliance for our search engine. The quality of search results varies widely across the different intranets. To demonstrate the difference in quality, I tested a one-word search which was the name of a project I wanted to find out about. Let's call it ProjectX. […]