I'm 5 months into my new job and the projects that I started working on are coming to fruition, with several bubbling away in the background, including a very interesting government department intranet project.
I've been working on a diverse set of projects during my first months at Helpful Technology. Kicking off with what seemed like week after week of wireframes, user research and testing, I've designed the user experience for a number of WordPress website and intranet builds. The first of which launched at the end of January: The Audit Commission

I've been involved in snow travel chaos, global chemical manufacturer scams and uncovering paedophile rings in our PR and communications crisis exercises using The Social Simulator. It has been such a fun experience being on the "antagonistic" end of the exercises, watching press officers sweat as they battle with the social media platform of tweets, media articles, blog posts and Facebook rants. Simulated in a private setting, these exercises have been valuable for the press officers, media and PR teams involved, providing practical experience of life-like scenarios and situations, which have resulted in teams changing they way they work together during a crisis.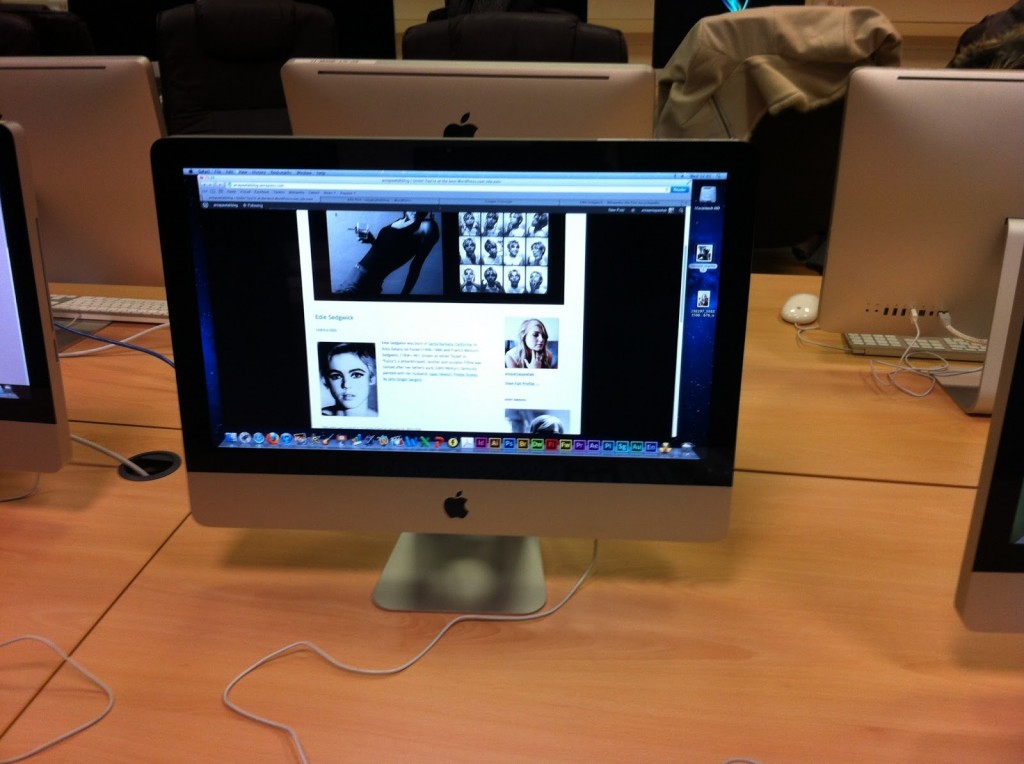 I've lectured students at the London College of Communications (College of Printing) studying for their
MA in Public Relations
as part of a pilot workshop, preparing for the digital workplace with skills such as writing for the web, accessibility, search engine optimisation and a practical day devoted to building a blog in WordPress. I've also covered the UX sections of the
Government Communications Network
training programme and provided tailored sessions on
MailChimp
and
CitizenSpace
across the wider public sector.
It's been a big change to the daily plod and office politics of working in the Civil Service. Switching from in-house mode to the faster-pace and multi-client agency model has taken some getting used to, but it's so rewarding being able to build digital solutions and teach people how to do things for themselves, quickly, unhampered and mainly uninvolved in the familiar layers of red tape.

For the past month or so I've had my head buried in the nuts and bolts of WordPress. For me it's been a wonderful return to my days of programming and it has brought the many years of working with CMS systems, databases and my IA and UX work together. After working on the front-end design and usability of sites for years, it's rewarding to also be working on the other side of the fence again, designing content management systems that clients are going to use daily to update their websites and intranets. Getting feedback from clients like "It's completely yummy!" and "A breath of fresh air!" calls for a high-five moment at HT Towers.
From all angles, WordPress is really rocking my boat. My experience over the past months has shown that it comes up trumps from the developer perspective, the CMS administrator perspective and the front-end, public or staff -facing perspective. It knocks some of the other systems that I've come across in the past out of the water.  It's refreshing to see so many other government departments turning to WordPress and while I have moaned about the usability of the G-Cloud, the cloud store has reduced the red tape involved in procuring a supplier or service to build or host WordPress sites.
Soon to be launched is an updated website for Wilton Park, part of the FCO, which I've been designing and building in WordPress for several months. This has been a great project, kicking off with a period of research and testing wireframes and mood boards with site users, both internal and external, including interviews with an Ambassador and visits to interesting MOD buildings. The site showcases upcoming and past conferences around a number of diplomatic themes with reports and podcasts published after each conference is complete. More news on this towards the end of the month.
And more recently, I've kicked off a very exciting intranet project with the Department for Culture, Media and Sport (DCMS). The digital comms team are aiming to produce a GOV.UK style intranet, completely user-focussed, with tasks and guides delivered in no-nonsense, plain English plus tagging and categorisation of content. More detail in my next blog post.
While I'm doing more than just intranet work now, I plan to continue blogging about what I get up to in more detail on intranet diary. For a birds-eye view of what we're working on at Helpful Technology, please visit the Being Helpful tumblog.